Happy Friday and welcome to my second feature on a fellow Etsy seller. Today I am visiting
A Cat Like Curiosity
, owned and run by Sarah Evans from the UK. Sarah is an artist, writer and blogger who makes art prints and cards, and also turns some of her art into necklaces and brooches. A lot of her art work is based around cats, often with gorgeous little mantras and affirmations to compliment her drawings. As well as her art she even has a turn with a needle and thread and makes heart decorations and tiny cat softies! Sarah is multi-talented indeed. There's lots on offer in Sarah's shop so head on over an check it out. I have a few cat loving friends and there's certainly some cute cat themed items I'll be keeping in mind for them.
Here's a few of my favourite items from her art work: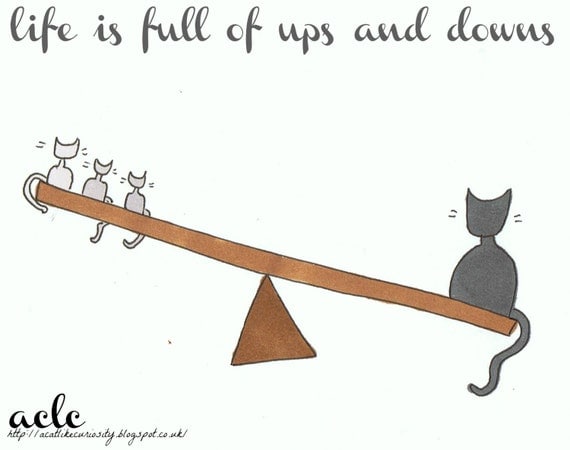 (Sometimes I feel like this!)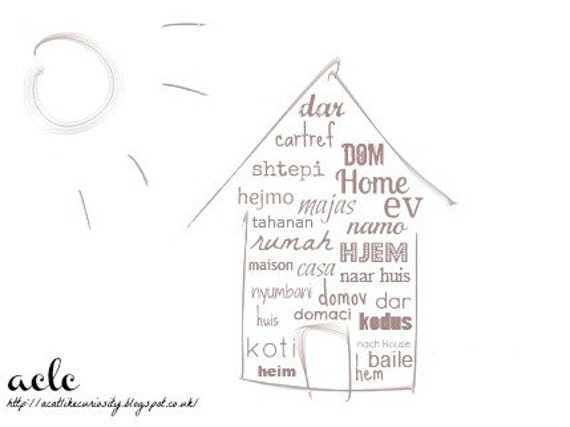 How is your language knowledge? How many words can you recognise here? I think it's fascinating to see the connections for the word for home between languages.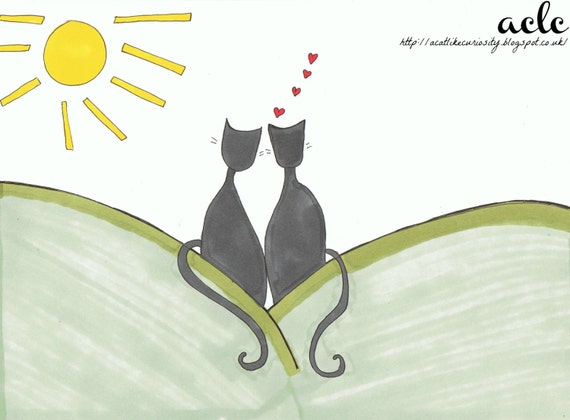 This picture is just so sweet.
Sarah has a wonderfully successful
blog
, which I just visited and got sidetracked into reading, and of course you can also find her on
Facebook
and
Pinterest
if you want to see more of Sarah and A Cat Like Curiosity.
Have a great weekend everyone.